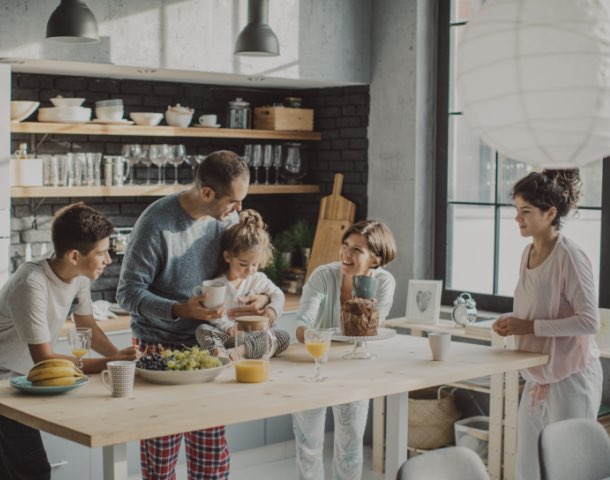 Experience
A residence is not a mere receptacle
It's something that enriches your life
Our design concept goes beyond mere form,
to embrace lifestyle as a whole.
Freedom Architects' design is not about creating cool-looking houses. Our designs meet client needs, are easy to use, and are meant to further enrich their lifestyles.
The advantage of a custom-built house is the "haute couture" aspect – that it is created just for the client. However, it has no meaning if it only reflects the current lifestyle as is. Design must anticipate the future lifestyle the client seeks or wants to approach in the future.
Lately, we have had a lot of requests for three items:
Tesla chargers
Golf simulators
Sauna facilities with water bath and rest area.
These are all hard to achieve even in spacious Tokyo residences. Freedom Architects says that's why a lot of people consider custom-built residences.
We often start specifics like this, and then expand the conversation to 'that would be nice, too, and this, too…'
We spend half of our meetings with clients this way.
"Architects in the Presidential House design office never ask, 'How large do you need the living room to be?'" Ask 100 people how they use the living room and you'll get 100 different answers. Some want to have 20 friends over for a party. Others feel that a party with friends from work should be held separately from the private living room. Maybe the wife wants to hold cooking classes for the moms of her kids' friends. Other specific requests are more abstract, like wanting a living room to resemble some hotel's interior, or wanting to invite a chef to come and cook for you. In any case, Freedom Architects believes that it is the architect's job to thoroughly discuss what the client wants to do and experience in the new house, and come up with answers.
If a client wants to be near the ocean and enjoy surfing, Freedom's design will include not only a surfboard storage space, but also an outside shower, a space for changing clothes, a place to hang wetsuits to dry, and a way to enter the building without having to carry around a key. All the client has to do is tell the designer, "This is what I want to do."